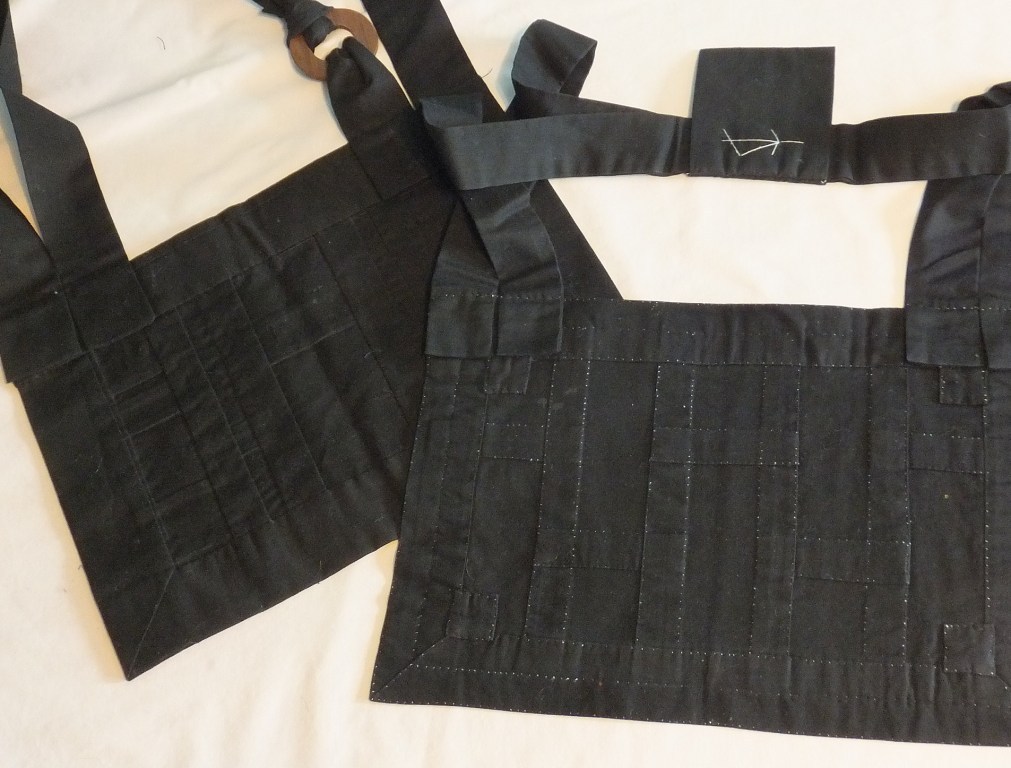 Receiving the Bodhisattva Precepts
Taking the Bodhisattva Precepts with Simplicity Zen
This program is for those who wish to formally and ceremonially receive the Bodhisattva precepts. In Japan (and often in the West) this is called "jukai". This ceremony initiates a practitioner in the global sangha of those who vow to follow the Bodhisattva path and formally become a Buddhist. The Simplicity Zen precept lineage runs through the pioneering Soto Zen priest Sōyū Matsuoka Roshi who brought his lineage from Japan to America in the mid 20th century.
What is a Bodhisattva?
A bodhisattva is someone who vows to Awaken to the truth of their true nature and then help all beings attain the same awakening. It is also someone who has vowed to watch their own behavior carefully to cause less pain and suffering in the universe. It is a vow to no longer to live just for one's own pleasure but to be a conduit of love, generosity and caring for all beings.
What are the Bodhisattva Precepts?
The following are the Boddhisatva vows:
The Three Refuges
I take refuge in Buddha
I take refuge in Dharma
I take refuge in Sangha
The Pure Precepts
I vow to do no harm
I vow to do good
I vow to save all beings
The Clear Mind Precepts
I vow not the kill
I vow not to steal
I vow not to misuse sexuality
I vow not to lie
I vow not to abuse intoxicants
I vow not to slander
I vow not to praise myself at the expense of others
I vow not to be greedy
I vow to protect the three treasures
For the Clear Mind Zen lineage tradition of the taking the precepts ceremony, we use positively stated vows. For example the "I vow not to kill" precept, it is stated "I vow to respect, protect and be kind to all forms of life". If someone continues on to different practice stages in this tradition, they do will do different versions of these precepts that are negatively stated in the form of "I vow not to…".
Who is Eligible?
Some Zen paths gatekeep receiving the precepts somewhat and only offer this transition to those who have already exhibited a multi-year commitment to a particular teacher and/or sangha. This is an understandable and reasonable approach, but we take a different perspective where we want to be able to offer the ceremony to receive the precepts to anyone who meets a few basic requirements. Even if it is at the beginning of their Zen Buddhist journey.
The following are the requirements to receive the precepts through Simplicity Zen:
Completion of the 18 week Precept Inquiry Course
Engage in seated Zen meditation for 5 out of 7 days a week during the duration of the Precept Inquiry Course. Meditation sessions should be at least 25 minutes long.
Engage in physical "work practice" moving meditation for 5 out of 7 days a week during the duration of the Precept Inquiry Course. Work practice should be for at least 15 minutes a day. A common work practice activity is cleaning.
During the duration of the Precept Inquiry Course the student should endeavor to do "walking mediation" in a natural outdoor environment at least twice a week.
Sew or purchase a rakusu. A rakusu is a small bib-like garment that is a miniature version of Buddha's robe.
Engage in a Zen intensive retreat of at least one day duration.
Allowances for disabilities are made for all the above requirements. If you have any particular questions regarding this, please reach out to get more information.
Precept Inquiry Course
The Precept Inquiry Course where a student meets with a teacher once a week for a one-on-one session over Zoom to engage in a course of personal inquiry structured around the Bodhisattva precept vows. Each week the student is given a precept "theme" to use as a way at looking at their own lives and how their illusionary sense of self-identity contributes to the suffering to themselves and those around them. One is welcome to take this course for personal growth even if they do not want to participate in a Bodhisattva precept initiation ceremony.
The weekly themes:
What Does it Mean to Take Refuge in Buddha?
What Does it Mean to Take Refuge in Dharma?
What Does it Mean to Take Refuge in Sangha?
What does it mean to avow past harmful actions?
What does the "Not Killing" vow mean for the student? How does their current life promote killing?
What does the "Not Stealing" vow mean for the student? How does their current life promote stealing?
What does the "Not Abusing Sexuality" vow mean for the student? How does their current life promote abusing sexuality?
What does the "Not Lying" vow mean for the student? How does their current life promote lying?
What does the "Not Abusing Intoxicating Substances and Escapism" vow mean for the student? How does their current life promote abusing intoxicants or escapism?
What does the "Not Gossiping or Slandering" vow mean for the student? How does their current life promote gossiping or slandering?
What does the "Not Promoting Oneself at the Expense of Others" vow mean for the student? How does their current life promote pride?
What does the "Not Being Greedy" vow mean for the student? How does their current life promote greed or stinginess?
What does the "Not Being Angry" vow mean for the student? How does their current life promote anger?
What does the "Not Abusing Buddha, Dharma and Sangha" vow mean for the student?
What does the "Vowing to Not Cause Harm" vow mean for the student? How does their current life involve harming?
What does the "Vowing to Engage in Helpful Conduct" vow mean for the student?
What does the "Vowing to Save all Living Beings" vow mean for the student?
Ceremony Preparation
How to Begin the Process
If you wish to explore taking the Bodhisattva precepts through Simplicity Zen, please fill out the following form: